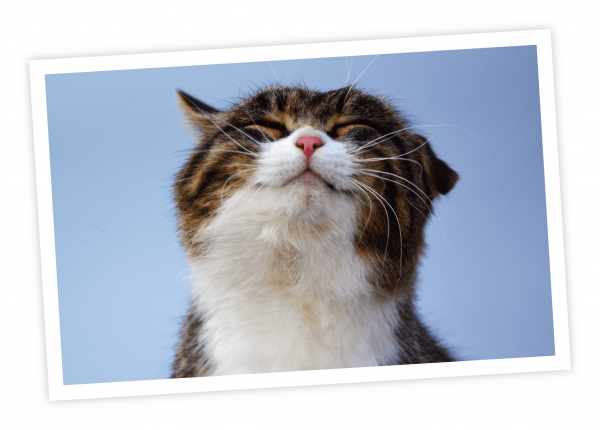 Rules of the Monthly Pet Submission Contest for a Chance to Win a $100 Amazon Gift Card
Open to USA Residents ONLY.
Make sure ALL IMAGES are clear and not blurry and we can see your cat's face in the picture and/or video. This helps more people enjoy your beautiful cat or cats, which means they are more likely to LIKE or LOVE your photo.
You cannot copy any photos from the Internet in order to enter the contest All winners are verified.
You must only submit pet photos that are your pets or pets of friends/family members, where you have been granted the right to submit them to us and they are aware of you submitting on their behalf. All liability is on the person submitting the photo.
Once submitted, you understand that meowwiki.com will have your express copyright permission to post the photo to our website, for advertising purposes, and any social media platforms for a chance to win a $100 Amazon Gift Card.
You can only win one time with the exact same image. If you win one month, you must wait 60 days to submit a different picture and enter 2 months later to give everyone a fair chance to win.
BUYING LIKES, LOVES, SHARES OR PURCHASING ANYTHING TO INCREASE THE CHANCES OF WINNING WILL DISQUALIFY YOU FROM ALL OF OUR MONTHLY PET SUBMISSION PRIZES AND GIVEAWAYS. WE ARE ONLY OPEN TO USA RESIDENTS. YOU WILL BE DISQUALIFIED AND REMOVED FROM ALL FUTURE CHANCES OF WINNING. WE HAVE TOOLS TO SEE WHO IS BUYING LIKES. THIS IS A FAMILY OWNED BUSINESS WITH AN HONEST REPUTATION AND OUR GOAL IS TO HELP ANIMALS AND THE PEOPLE WHO SUBMIT THEIR STORIES AND ENTER OUR GIVEAWAYS. IF YOU KNOW OF SOMEONE WHO IS BUYING THESE, PLEASE MESSAGE US THROUGH FACEBOOK. THANK YOU FOR BEING AN ANIMAL LOVER WHO IS KEEPING THIS HONEST FOR EVERYONE.