MeowWiki Loves Cats
We Donate to No-Kill Shelters
Our Commitment to Going Above and Beyond
MeowWiki has the goal of making a difference in the lives of cats of every size, shape, and age.  One of the most pressing issues facing our furry feline friends are the shelters that fail to protect and care for them.
The fact is, most of the shelters are unable to handle the influx of millions of cats that come in yearly.  Because of this, many are forced to put down perfectly healthy animals.
We see this, and as animal lovers, we cannot stand idly by while this occurs throughout the year.  For this reason, MeowWiki has the goal of donating to the success of no-kill only shelters throughout the country.
These shelters are vitally important in keeping animals happy, in good health, and, most importantly, alive.
Our love of cats extends beyond providing useful, informative articles.  After having rescued over 28 cats, we feel inspired to continue to make a difference in the lives of those cats in shelters that are struggling to find a forever home.
This is why we are committed to financially support and advocate for no-kill shelters as long as this site is up and running.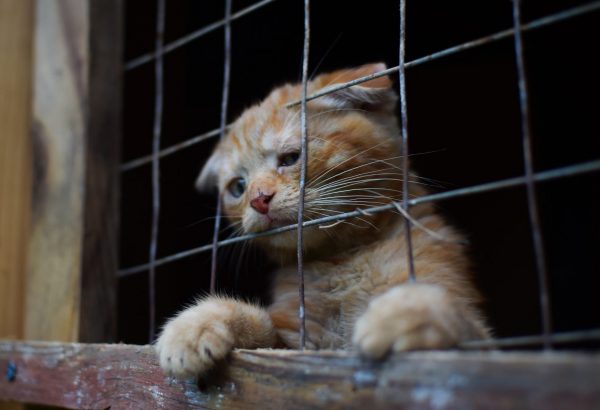 Shocking Shelter Statistics
When it comes to shelters spread across the U.S., the numbers do not lie.  They reveal an integral issue the is common amongst animal shelters that needs to be looked at and addressed.
Some 6 to 8 million dogs and cats are added into the shelter system annually.
Over 3 million cats and dogs are put down every year, and 80% of them are in good health.
Over 70% of cats are put down in shelters yearly.
While these statistics are disturbing to think about, these numbers are being reduced through the avid work of no-kill shelters nationwide.
How to Keep Cats Out of Shelters
Many of these cats in shelters are strays or lost pets.  Through some simple steps, cat owners can ensure that their cats are kept safe at all times.
Cats should always wear a collar with identifying information of the owner.
Cats should be microchipped to ensure they can be tracked, if need be.
Cats should always be kept indoors.
Indoor cats commonly wear orange collars, while outdoor cats have clipped ears to signify that they are spayed or neutered and that they have an owner.
Hope in No-Kill Cat Shelters
No-kill shelters are becoming increasingly popular as the reality of what normal shelters are comes to the surface.  We listed below some incredible shelters in major U.S. cities that hold the no-kill policy as a standard.
PAWS Atlanta (Atlanta, GA)
Ferndale Cat Shelter (Detroit, MI)
Dog and Kitty City Shelter (Dallas, TX)
No-Kill Los Angeles Pet Adoption Center (Los Angeles, CA)
Animal Haven (New York, NY)
The listed shelters are only a few out of thousands of no-kill shelters across the nation.
The Goal of MeowWiki
Our goal at MeowWiki is to donate as much as possible to the no-kill shelters that are protecting our feline friends at all costs.
While we never ask for monetary support from our readers, you can help us help cats in shelters by simply spreading articles from our site and following us on our social media sites.
For years to come, MeowWiki hopes to remain a strong advocate for the work of no-kill shelters through our donations and support.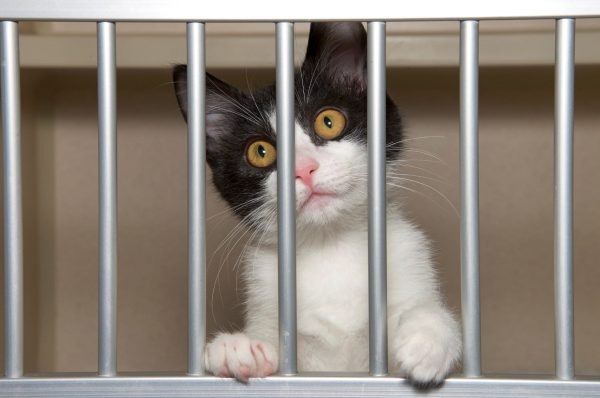 Enter Our Monthly Pet Picture Contest
Each month, our fans and followers get to decide which picture they love the most. The one photo with the most LIKES on Facebook or LOVES on Instagram will win a $100 Amazon Gift Card.